Page 2 of 2 •

1, 2
Here's the table for Wednesday 29th May. Congratulations to Duinhaas who moves up one place, and also to Mojo who avoids a stern telling-off by moving up two places this week. Well done

.
Q
Hi all.
Apologies the table is late, I was celebrating my wedding anniversary with Mrs Q yesterday.
No wonder Mojo has left the country - she has dismally failed to gain any places this week and would have been disciplined had she still been around. However, RRGarden appears to have taken up the slack and moved up an incredible three places! Congratulations also to Duinhaas who continues a steady climb up the table by gaining one place this week.
Happy Gardening all.
Q
Here's this week's table.  No moves for any PTS members.
Q
It's been a long time, but here's the latest.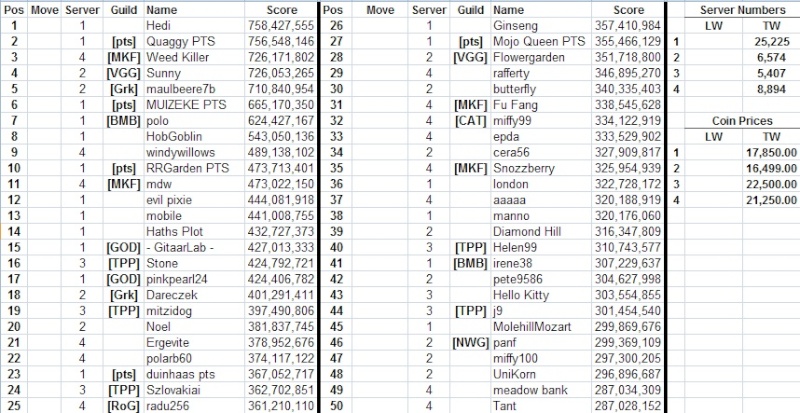 Q
Well here it is at long last. Not as pretty as before but that used to take ages!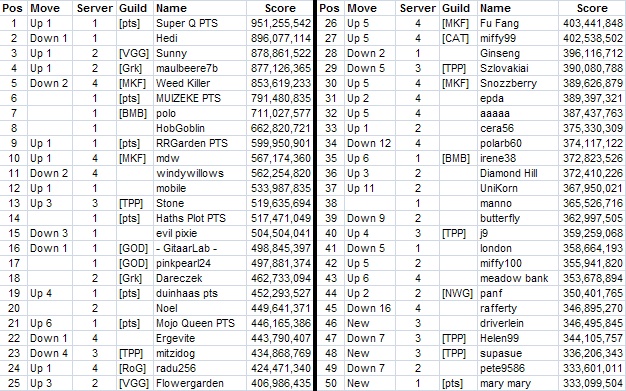 Happy Gardening all.
Q
Here's the latest.  Congratulations to Mojo and Mary Mary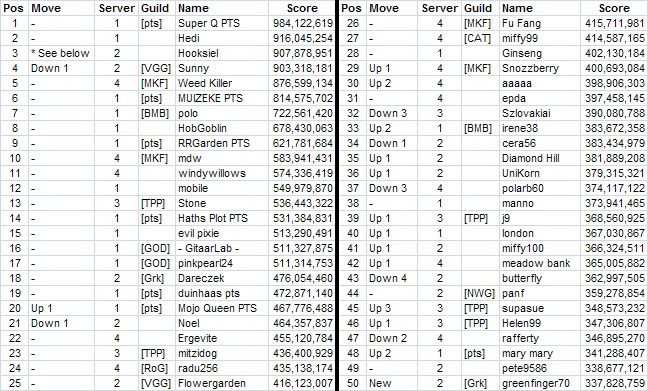 Reference Hooksiel (position 3). This player used to be Maulbeere7b and belonged to the Grk Guild. The name has changed and the player has left the Guild, so I'm not sure if it's an account that's changed hands.
Happy Gardening All.
Q
Well this is new. I've calculated the daily average gain for all the players in the Top 50 table so you can see who the movers and shakers are! Let me know if you think it's useful...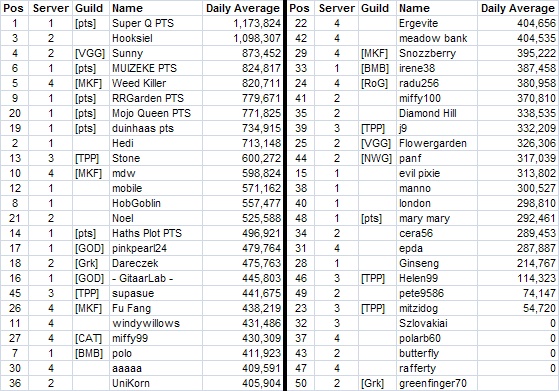 Q
Page 2 of 2 •

1, 2
---
Permissions in this forum:
You
cannot
reply to topics in this forum